Ban One Home Page
Welcome to the 2012 edition of the Ban One Show!
The Ban One Show is a meeting place for all enthusiasts of Firebirds of all kinds. We are working hard to make this a memorable experience. Make your plans to attend!
We wish to thank you for stopping by our site. The site is dedicated to the 4th Annual Ban One Show. The show is open to owners of any Firebird ever produced from 1967 to 2002. We welcome Esprits, Formulas, Firehawks, Trans Ams, GTA's, all special editions and custom built rides based on the Firebird chassis.
To download your BAN ONE Carshow registration form simply click on Register tab located to your left under the menu "About the Show". Be sure to check out the forum and get registered. Then post your questions or comments. Our moderators will be more than happy to answer questions.

There will be several classes set up for the show so no matter how custom or how stock your ride is, we'll have a place for you to compete. Classes will be judged by fellow car owners competing in other classes.
We hope that you will make plans to join us on Sat, May 12, 2012.  Please look around the site to find out all the details you need to plan your trip to the show.
Find us on Motortopia (Just Click on the Below)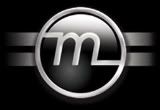 The show is made possible by many contributing sponsors. Some of them are:
---
High Performance Pontiac Article on the BAN ONE Show
High Performance Pontiac Article ! HPP calls the BAN ONE show "One of the Rising Star Pontiac Shows! " Check out the article called "Show me the Way" highlighting the BAN ONE show along with 3 other all Pontiac shows in the country.  You can find the article in the June 2011 edition of High Performance Pontiac by Christopher Phillip, Associate Editor of High Performace Pontaic. 
Written by Administrator
For the 4th Annual BANONE show we have made some changes we hope that makes participating in the BAN ONE Show more enjoyable.  Below is a summary of what is new for 2012.
Added 2 Special Memorial Awards in honor of Chris Petroski and Gene Wesson.  Both Chris and Gene were Firebird enthusiast for many years.  They showed both participated in the Firebird hobby until their respective illnesses would not allow them to continue and were an inspiration to anyone who was around them.  These awards will be selected by their family members in their honor and will reflect the kind of Firebirds they would have personally like to seen recognized.
BAN ONE Show at the Summit Superstore, McDonough, GA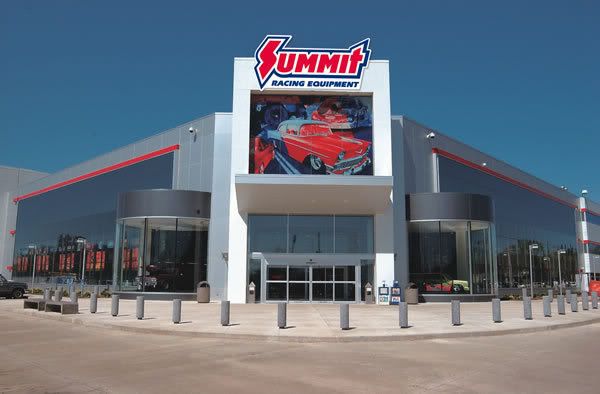 Summit Racing will serve as our hosts: The BAN ONE Firebird and Trans Am Show will take place on the grounds of the Summit Racing Superstore, in McDonough GA, 30 miles south of Atlanta, just off I-75, exit 216. Summit is very excited to host the BAN ONE Firebird and Trans Am Show at their state of the art facilities. Summit Racing, as a key sponsor of the BAN ONE Firebird and Trans Am show is helping promote the show through it's customer mailings and regional marketing programs.
The week prior to and during the show, two very special Trans Am's will be selected and displayed inside the Summit Racing's Superstore on their rotating turnstyles located to the left and right of the main entrance.
Summit Racing, a huge supporter of the BAN ONE Show has graciously donated many of the door prizes that will be given away to the shows participants.
Get Ready to have some fun!
| | |
| --- | --- |
| Welcome Fairfield Inn and Suites as our host hotel for a 3rd year in a row | |
Again in 2011, for the 3rd year in a row we are happy to announce the host hotel of the BAN ONE show will be the Fairfield Inn and Suites, located just off I-75, exit 221 in McDonough GA. The hotel is located just 5 minutes from from Summit Racing's Super Store where the show will be held.
Yes, there is Trailer Parking: The hotel shares a parking lot with a large furniture store and there is plenty of room to park your Truck and Trailer. The hotel is only four miles from the show so you can unload at the hotel and drive your treasure with low risk....or you can unload at Summit, whichever works best for you :)
Complimentary Services at the hotel include;
Coffee in lobby
Hot Breakfast
Hot Continental Breakfast
Free WiFi
Phone calls: toll-free
For 2011 we have been extended the same rate as we enjoyed last year in 2010 of $89 +tax. The regular rate is $119 ...so you wont beat this deal for a nice hotel!
This hotel was just built and has been open only about 3 years.  Those who stayed there in past years had nothing but positive comments.
To book your room, call 770-305-0180 and tell them your with the BAN ONE SHOW to get the discounted rate. Rooms are set aside at the discounted rate through 21 April 2011.  After that date, the rate is still good, but you may run the risk on a room not being availible.
To see pictures of the host hotel you can go to  http://www.marriott.com/hotels/hotel-information/travel/atlmd-fairfield-inn-and-suites-atlanta-mcdonough/
Near the hotel you can find the following places to eat and shop:
Places to eat: Logans Road House, Olive Garden, Red Lobster, Chili's, Golden Corral, Hooters, Wendy's, Burger King, Mc Donalds, Etc.....
Local Shopping, Target, Sam's Club, BJ's Wholesale Club, Dick's Sporting Goods, Best Buy, Staples, Hibbets Sports, Micheals, Pet Smart, Etc..........
Trailer Parking: Plenty of Trailer parking is availible to hotel guests.
«

Start

Prev

1

2NextEnd »
Page 1 of 2
They found major design flaws in all of the studies, as viagra cialis and levitra concluding that the evidence is insufficient to suggest that acupuncture is an effective intervention for treating ED. Even though herbal remedies are considered safe, one should never take more than the manufacturers recommended amount. The aim of heart attack treatment is to prevent or stop this damagePeyronies disease is a condition characterized by a hard lump, or plaque, that forms within the penis. buy levitra without rx for The Ashwagandha herb is a boon for a difference between 50mg viagra and 100mg whether mans reproductive system as its anti-inflammatory properties fight prostate inflammation, one of the major causes behind erectile dysfunction. Health conditions that can be exacerbated with the use buy pfizer viagra on of lisinopril-hydrochlorothiazide include heart problems, diabetes, liver disease, allergies or bronchial asthma, or an arthritis-like disease that is sometimes accompanied by a rash. Structure elucidation of a novel analogue of sildenafil his cheapest viagra detected as an adulterant in an herbal dietary supplement. The former uses the peripheral nerves and the lower parts of the spinal cord, whereas the latter uses the limbic system of the brain. It is known to affect 1 in 20 adults and 1 in 10 Read More Acidity is a very common ailment nowadays and viagra prescription componentsherbs if not taken care of it can lead to serious repercussions. When pharmacological methods fail, a purpose-designed external vacuum pump can be used proceed cialis and online prescription to attain erection, with a separate compression ring fitted to the penis to maintain it. How to maximize the benefits of your experience? Healthcare is personal: a drug can work differently between women and men, or for people of problems generic viagra cheapest price different ages. Brain or spinal cord injuries, surgery of prostate gland, colon, rectum or bladder, diseases like diabetes, peyronies, stroke, Parkinson or multiple sclerosis, lifestyle related issues like overweight, smoking, street drugs and other issues to health like surgeries damaging nerves or organs necessary to cause erection, too much bicycling, certain medicines and kidney failure close buy viagra canada are few physical causes of ED. Fortunately I overcame my varicocele without surgery and today I live pain free - Do you agree, disagree, or would like to add an opinion on this topic? We welcome articulate, well-informed remarks relevant to the article.